Innovations: at the heart of our separation technologies
Innovations have been at the core of Alfa Laval separation technology for more than 130 years. Our customers have been our driving force from the very beginning, pushing us to find creative solutions to their challenges. Thanks to our dedicated team and the spirit of innovation, we can provide a growing number of separation solutions that combine increased efficiency and robust reliability with the low total lifecycle costs. Our aim is to continue to revolutionize separation technology and improve your day-today operations. Below you can explore our latest innovations and get inspired by our know-how.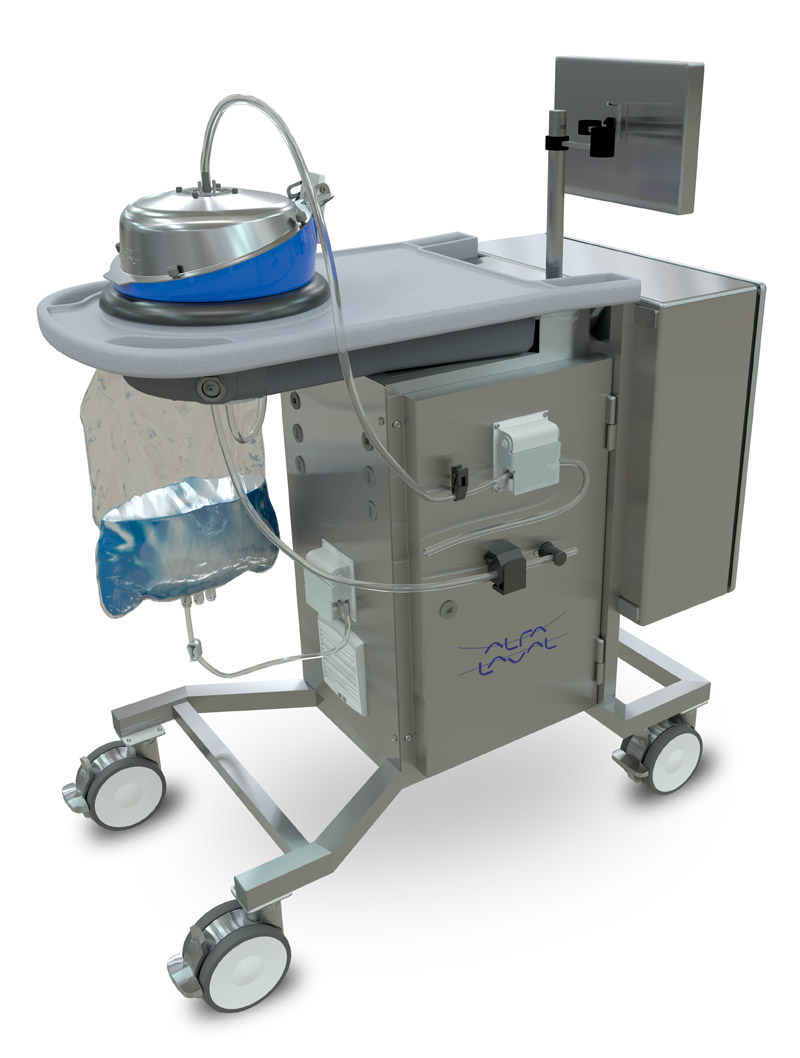 The first premium separation solution for single-use biopharma processing
UniDisc: The latest hygienic disc stack for higher throughput
eMotion: Cut your power consumption by up to 70%
---
Efficient separation of biomass with Bactofuge hermetic technology
See how chemicals giant BASF has benefited from Alfa Laval's Bactofuge Design and Hermetic Design for efficiently separating biomass in the production of enzymes for animal nutrition. After testing a number of separation technologies, BASF found that only Bactofuge, with its high separation area and high g-forces, could meet their challenging demands.
No magic, just innovation: Alfa Laval UniDisc™
See how Alfa Laval's new UniDisc™ technology improves separation efficiency by up to 30% and takes cleanability to new levels.
New levels of capacity and hygiene with Alfa Laval UniDisc™
With Alfa Laval's new UniDisc™ technology, you get up to 30% higher separation efficiency and a never-before seen degree of hygiene from your disc stack separator. Learn about the many benefits of UniDisc™, as well as the inspiration behind the technology, from Alfa Laval experts Mikaela and Peter.
---
Keep alert and keep performing with Alfa Laval ConditionAlert™
Alfa Laval's ConditionAlert™ connectivity solution for disc stack separators provides highly valuable insights to help you optimize maintenance and increase uptime. Learn how it works in this video.
Double the output per kWh with Alfa Laval eMotion™
Alfa Laval expert Ioannis explains how the unique eMotion™ technology reduces friction in the bowl of a disc stack separator for dramatically lowered power consumption and a number of other important benefits.
Discover the magic of eMotion™
Learn about the inspiration, functionality and benefits behind Alfa Laval's eMotion™, which lets you cut energy consumption by up to 60% compared to traditional centrifuges.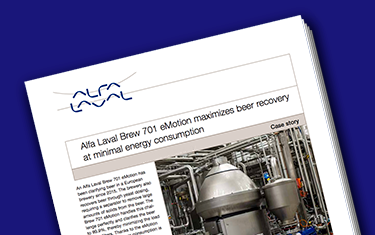 eMotion™ means efficient product recovery
A European brewery has maximized beer recovery while simultaneously keeping energy consumption to a minimum with Alfa Laval Brew 701 emotion™.
eDrive™ and Hermetic Design mean energy and cost efficiency
This video presents the technology and advantages of Alfa Laval eDrive™ and Hermetic Design, which help ensure both improved product quality and lower energy consumption.
Hermetic Design: Gentle treatment for the quality products
Hear Alfa Laval's global sales manager for life-science and industrial fermentation separators, Stephen Cripps, explain the inner workings of the Hermetic Design technology and how it provides gentle product handling and maximum product quality combined with easy maintenance and minimal energy consumption.
---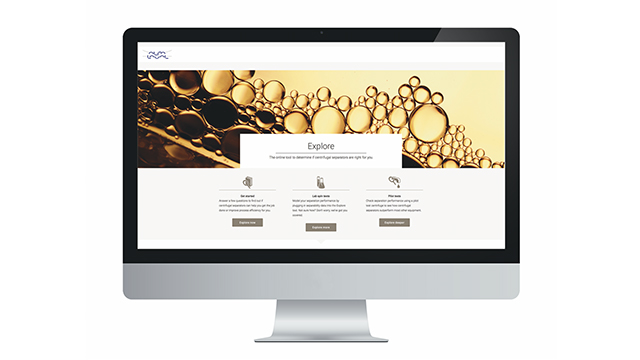 Alfa Laval Explore - a new online tool
Alfa Laval launches a new online tool aimed for the process industries that are facing separation challenges and want to improve their performance. Alfa Laval Explore quickly screens and predicts separation performance.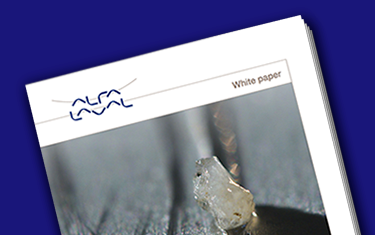 Energy savings beyond the pump
Download this Alfa Laval white paper to learn about flow optimization of the separator feed in marine fuel treatment, and why it's so important for both minimizing risks and increasing energy savings.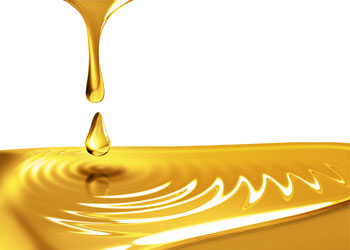 Lube oil that's cleaner than ever
High and even quality lube oil is at the heart of a healthy process and smooth operations. Alfa Laval offers a unique approach to help you find the right technology for any oil cleaning problem.
---
Alfa Laval PureNOx Prime
Find out why Exhaust Gas Recirculation (EGR) with Alfa Laval separation technology is the smart choice when it comes to NOx abatement at sea.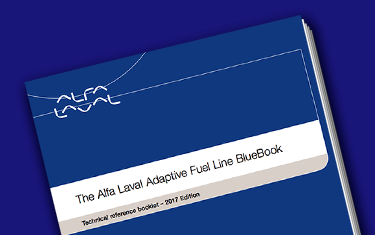 Save fuel while protecting your engine
The latest edition of this technical reference "BlueBook" provides an overview of the Alfa Laval Adaptive Fuel Line concept for marine applications, with detailed information on specific components as well as an introduction to fuel handling in general.
Engine protection with Alfa Laval separators
Fuels is the single biggest operating cost of a ship, and professional fuel management is essential to avoid serious breakdowns. Hear from marine industry experts about how Alfa Laval separation technology helps lower costs and mitigate risks at sea.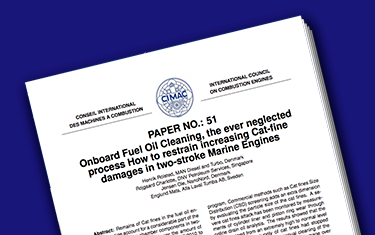 Fighting cat fine damage
Download this CIMAC paper to learn how the right fuel cleaning system layout with automatic flow rate control and intensified monitoring can reduce the risk of cat fines for two-stroke marine engines.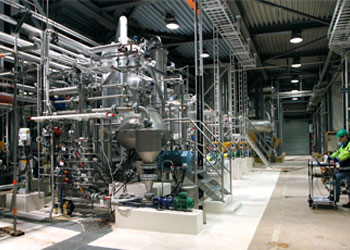 High-speed separators optimize tall oil production
Swedish pulp producer Swedish pulp producer Södra Cell achieved increased yield, higher product quality and a more sustainable process by upgrading to an Alfa Laval TOPP5000 system in its tar oil plant.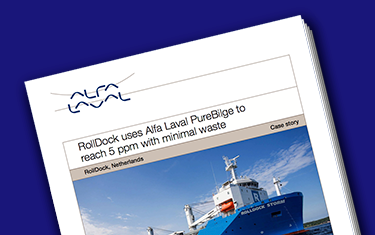 Meeting a 5 ppm limit with PureBilge
For the latest additions to its fleet, Dutch transport specialist switched from coalesces systems to Alfa Laval PureBilge separator systems for bilge water treatment. Find out why.
The unfiltered truth about bilge water treatment
Despite passing tests on land, many bilge water treatment systems are unable to handle real-life conditions at sea. Find out why separator systems like Alfa Laval PureBilge can provide reliable compliance.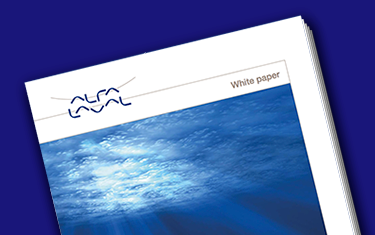 Why gamble on the magic pipe?
Why is it so important to comply with worldwide bilge water regulations and how can you pick the right technology for the job? With this white paper from Alfa Laval, you can find expert answers to all your bilge water questions.
Services to extend your equipment performance
We support you with all types of services and training required for high performance and maximal ROI throughout the lifespan of your investment. With Alfa Laval as your service partner, you ensure reliable uptime and high efficiency while keeping total cost of ownership to a minimum.
Explore innovations for your industry
Biotech & Pharma
Explore how Alfa Laval innovations help optimize biopharmaceutical production to secure quality and safety.
Food & Beverage
Find out how about our innovative features for separators in food and beverage industries and learn how they help improve quality and energy consumption.
Energy & Marine
Learn about Alfa Laval innovations that help improve performance, energy consumption and sustainable operation in oil and gas industries and marine applications.
Learn more about separation technology
How it works
Separation technologies are essential to a broad range of industries — from food, beverage and pharma to marine and energy through to water and waste treatment. Various technologies are used for separating liquid from liquid and solids from liquids with the aim of producing cleaner substances, valuable by-products and less volume of waste to dispose.
Take advantage of Alfa Laval features
All Alfa Laval separators are developed with the benefit of more than 130 years of experience with disc stack separation technology and our deep knowledge of customer processes. Find out how all that expertise has gone into unique features for improved separation performance.