Scraped surface heat exchangers
For continuous processing of viscous and other challenging products, the Contherm® range of scraped-surface heat exchangers means more for your production. More thermal efficiency. More yield. More quality. And ultimately, more profitability. When it comes to your business, who doesn't want more?
More options: As the only range with both single and double-wall scraped-surface solutions, there's a Contherm® for nearly any application.
More quality: Contherm® scraped-surface heat exchangers are engineered to prevent fouling while preserving key flavour and nutritive components.
More savings: With innovations for improved energy efficiency and minimal maintenance, Contherm® can ensure the lowest possible cost of ownership.
More reliability: Every Contherm® is built with proven components, and backed by a global network with over 80 years' experience in heat transfer.
Contherm® heat exchangers are a robust solution for a range of industries and applications: from food, chemicals and pharmaceuticals to health and beauty. Based on Alfa Laval's decades of expertise in thermal exchange, each unit is specially engineered to handle viscous, heat sensitive, crystallizing or sticky products, as well as those with sensitive particulate matter. Alfa Laval's patented rotating scraping technology continuously removes fouling material during processing. Gentle handling preserves the quality of shear-sensitive products while simultaneously providing high efficiency with a larger flow area and reduced pressure drop.
Discover more with the complete Contherm® range
Contherm® heat exchangers have long been an established solution for viscous, sticky, crystallizing and particulate products. And now with the market's most complete scraped-surface portfolio, there is truly a Contherm® for every possible need.
Alfa Laval is the only supplier that can offer both single and double-wall scraped-surface heat transfer solutions, as well as models specially designed to handle extreme product pressures. We also work closely with every customer to fully understand process needs and challenges, and can offer unique testing to make sure the suggested solution is right. That's how we ensure Contherm® heat exchangers are always fully tailored to fit the intended application.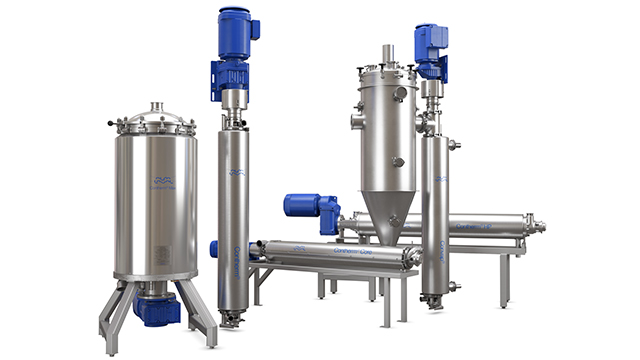 What is a surface scraped heat exchanger?
How is a surface scraped heat exchanger different from other static heat exchangers and how does it work? Learn more in this video.
Why choose Contherm
®

?

With 50 years of application experience, Alfa Laval is now the only supplier which offers the full range of surface scraped heat exchangers. Discover the advantages of working with Alfa Laval Contherm® in your production line.
Single wall or double wall: Which Contherm should I choose?
Depending on your application needs, you may require a single wall or double wall solution, or a combination of different Contherm products. Here are the questions to ask, to help you make the right choice.
Even more with Contherm® Max
Discover how you can increase your capacity with the new Contherm® Max and why this double-wall solution makes our family of products truly unique.
Proven to give you more
Cedar's Mediterranean Foods is a leading manufacturer of hummus, with products in stores across the United States. Thanks to Contherm®, they can ensure a quality, all-natural product capable of surviving a long shelf-life without preservatives.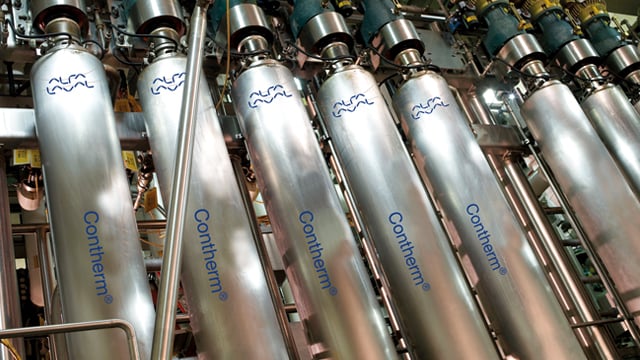 More possibilities in more applications
The Contherm® range can provide high efficiency and capacity in duties with challenging process requirements that can result in loss of quality or fouling in traditional heat exchangers. This includes applications involving viscous, crystallizing, sticky or heat-sensitive products, as well as those with particulate matter.

As a result, Contherm® can offer endless opportunities for continuous and semi-continuous processing of products across many industries.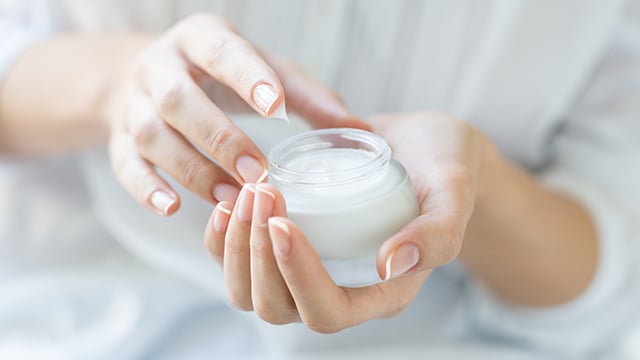 Personal care
Consumers have exacting demands when it comes to their choice of health and beauty products. Contherm® units can help your business reliably deliver quality in products such as:
Body lotions

Shampoos and conditioners

Make-up products like mascara

Toothpaste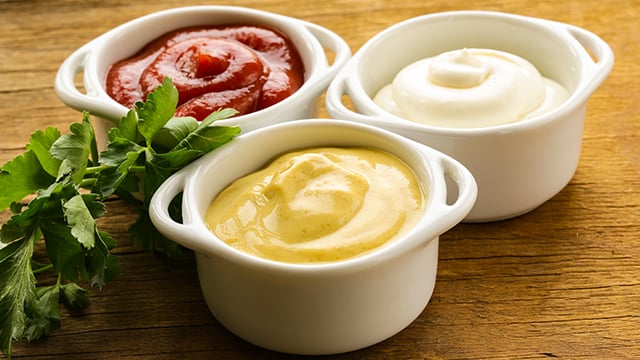 Food
Scraped-surface heat exchangers offer benefits in food applications where preserving valuable colour, flavour and nutritive components is essential. Example duties include:
Soups

Sauces

Dressings

Fruit and vegetable purees

Jellies

Yogurt fruit
Hummus

Cream cheese

Spreads

Confectionary

Protein